Thought Leadership Seminar Series
Legal Technology.
Tuesday 12 March, Akasaka, Tokyo.
Please join us for an evening of lively discussion with some of the leading legal practitioners and legal technicians in the Tokyo market to learn most importantly, why legal technology should matter to you.
The Thought Leadership Seminar on Legal Technology will feature our select panel of experts: ​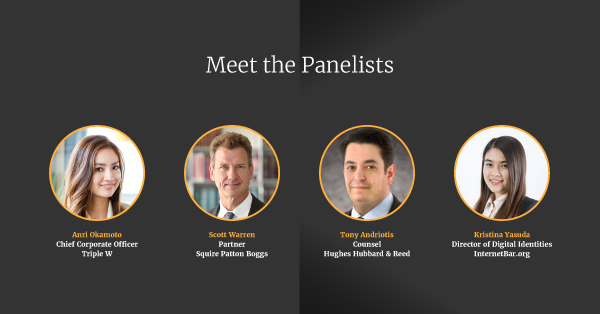 Anri Okamoto – Chief Corporate Officer, Triple W
Scott Warren – Partner, Squire Patton Boggs
Tony Andriotis – Counsel, Hughes Hubbard & Reed
Kristina Yasuda – Director of Digital Identities, InternetBar.org
Sponsored by Specialized Group, a leading executive search firm, established in 2001 with a legal and compliance practice group and hosted by Thomson Reuters, the world's leading provider of integrated, intelligent information for businesses and professionals, we warmly invite you to attend this lively panel discussion.
Learn how the Tokyo legal community is adopting legal technology in different ways and how this could help you advance your career.
Network with industry peers & lawyers and find out first-hand about their experiences with using legal technology.
Meet the Thomson Reuters team and receive information about their legal solutions.
Please come and join our thought leadership seminar and discover why legal technology can benefit your practice, and your team, in how you manage your workload. Listen to and share your opinions on a pertinent topic that is changing the way lawyers and legal teams conduct business.
Tuesday 12 March 2019 6:30pm - 9:00pm
Thomson Reuters
30F Akasaka Biz Tower 5-3-1
Akasaka, Minato-ku
Tokyo 107-6330
Japan
Please RSVP: damien.arthur@specialized-group.com
Spaces are limited to legal practitioners and law firms, so your early response will guarantee you a seat. ​
#SpecializedGroup #LegalTechSeminarMar12